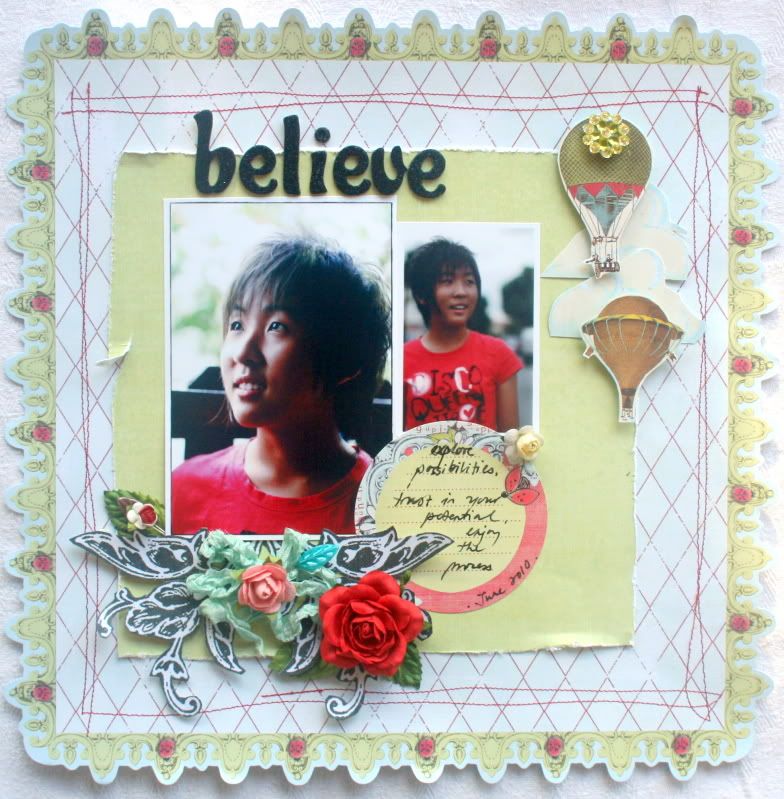 This layout marks my one year being on
the DT of the Scrappiest ,
and it's also my last one , sadly.
I'm sure it wouldn't be the last time
I'll be using Liz's sketches ,
now that I'm so used to creating with them .;)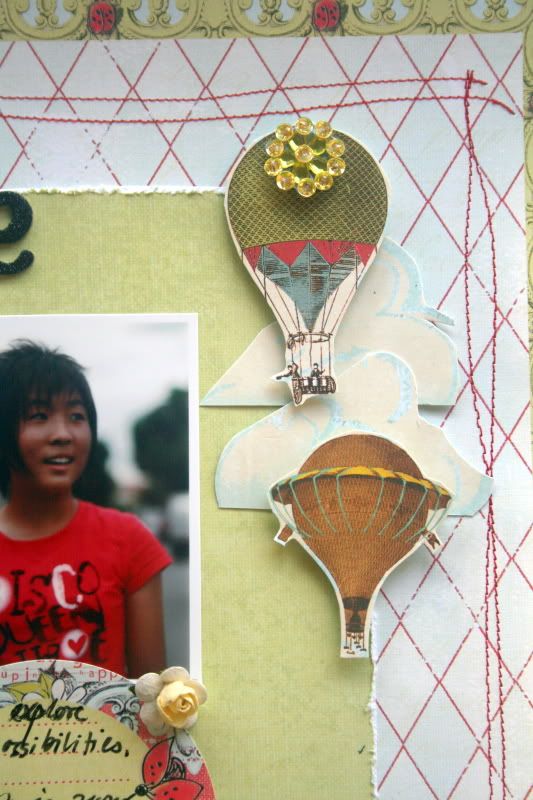 Just love how refreshing the design is for this IOD Loolah line .
The stitched die cut papers , fresh color combo etc
I added some handcut hot air balloons from Webster's Pages pps,
inspired by the sketch.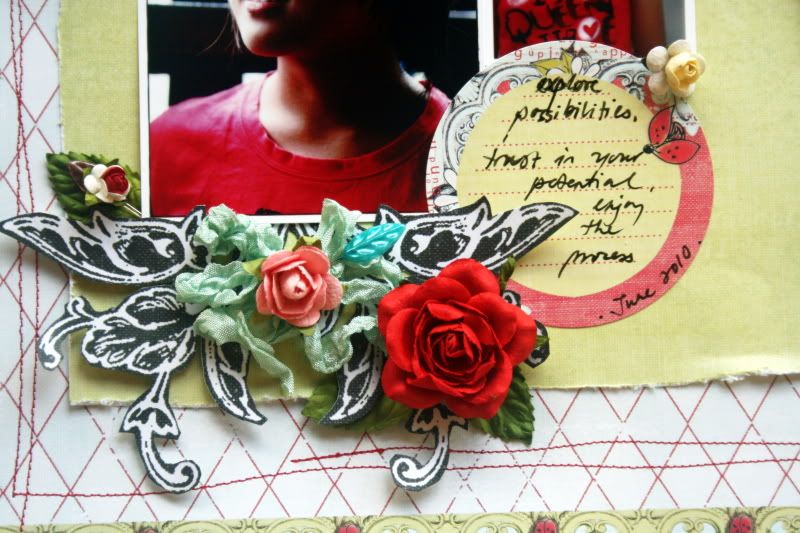 Can't wait to see the new DT team for the Scrappiest next week now ...