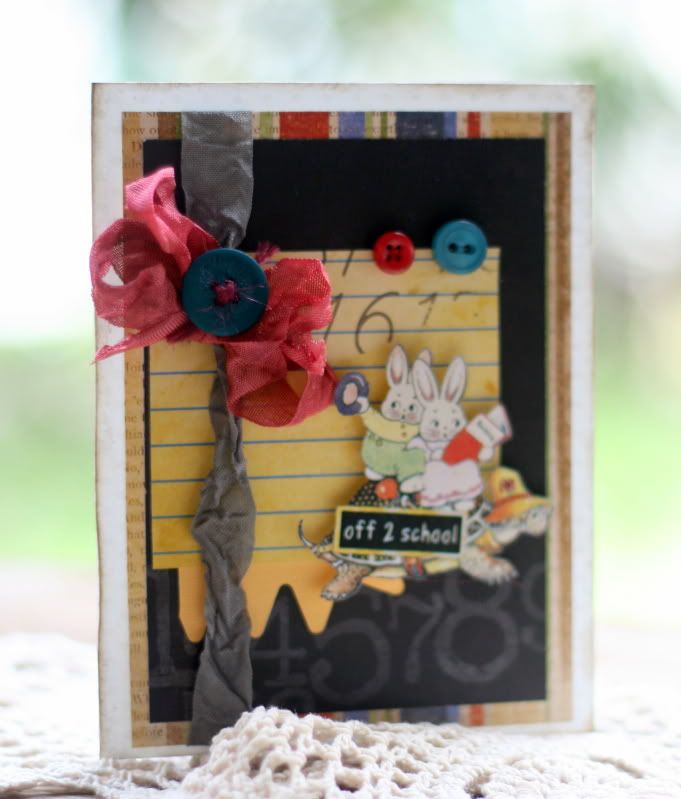 Some quick cards that I managed to make with the
new Bo Bunny Learning Curve pps that arrived here last week.
Vintage cardstock image stickers are by Crafty Little Secrets .
Here in Singapore , we celebrate Teacher's Day today in schools
& Sept 1 is a holiday for teachers ( & the rest of the school !) ;)
Happy Teacher's Day to all educators !
It's the difference one life can make on classes & classes of students ,
year after year,
the power of one life to influence generations !
Thank you, teachers, for the work that you choose to do .