picked up some Union Square & Market Street pps today -
& certainly found some lost mojo for scrapping .
Love the fine red glitter on their papers & embellies !
The online pics of this entire release simply
do not do justice to the actual beauty of the individual papers .
Much better appreciated in person for sure !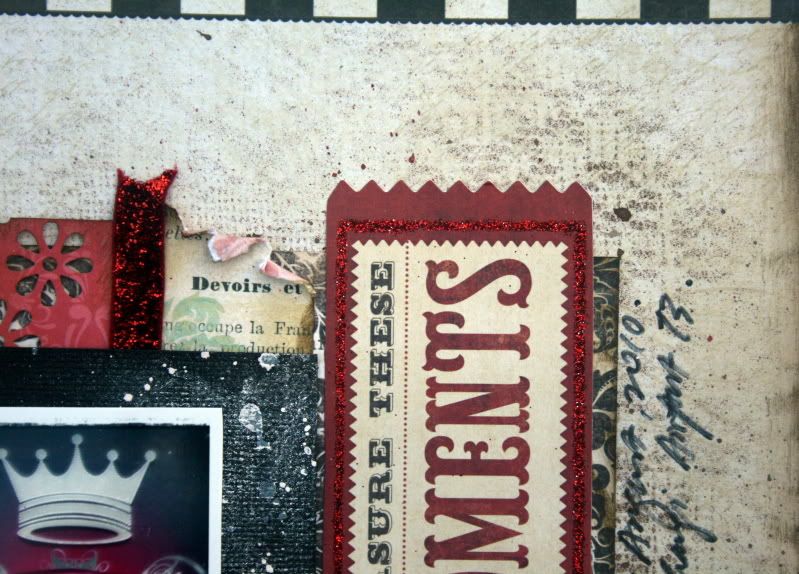 I recently found a cheap lace runner
to mist over and just had to try it out here.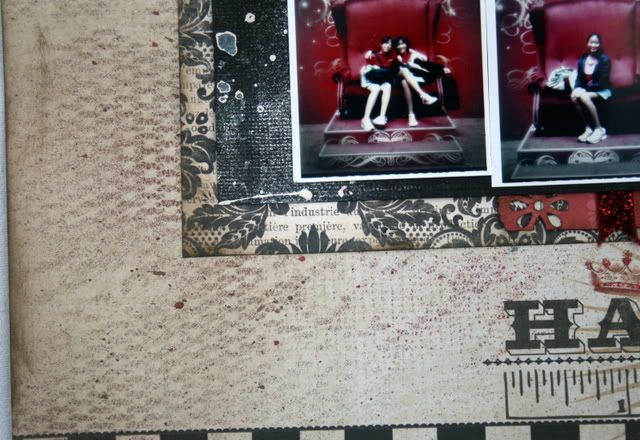 I used Tattered Leather & Brick glimmer mists to match the colors
of the papers .
Gotta love the variation of textures here from
just one little part of the lace !
I also misted the black cardstock for a photo mat,
with Dazzling Diamonds & Snow Angel ,
& then splattered some runny white paint for effect.