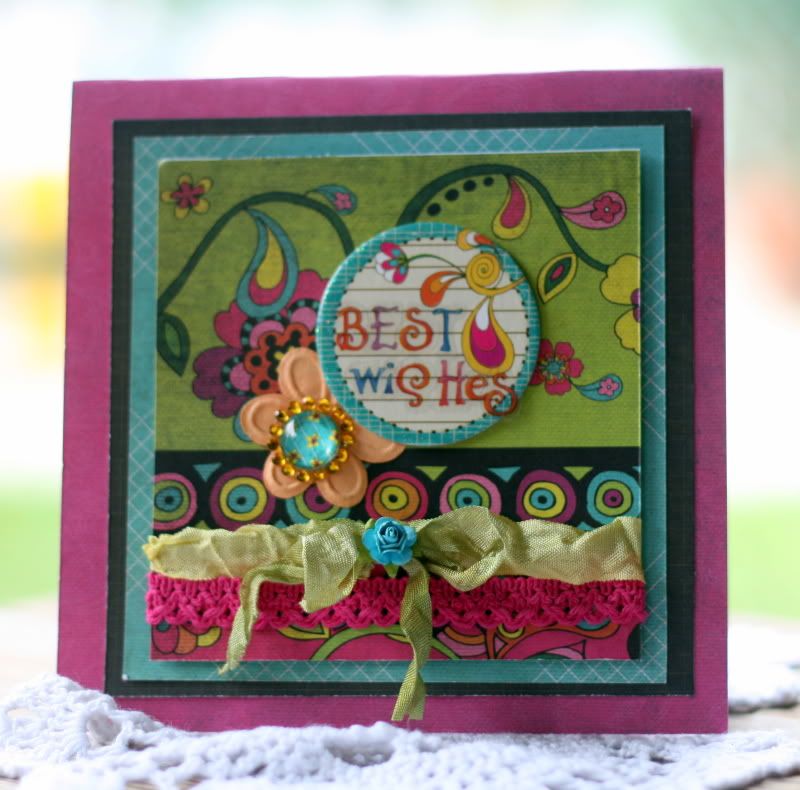 Hey blogging friends ,
trust your week is off to a great start or will be !
Here are some new Prima Paisley Rd
cards to brighten up your screen
for a change ! ;)
This Best Wishes card uses entirely
papers from the Paisley Road line , including the square card base.
There's also a glittered chipboard journaling spot & bling pebbles from the collection.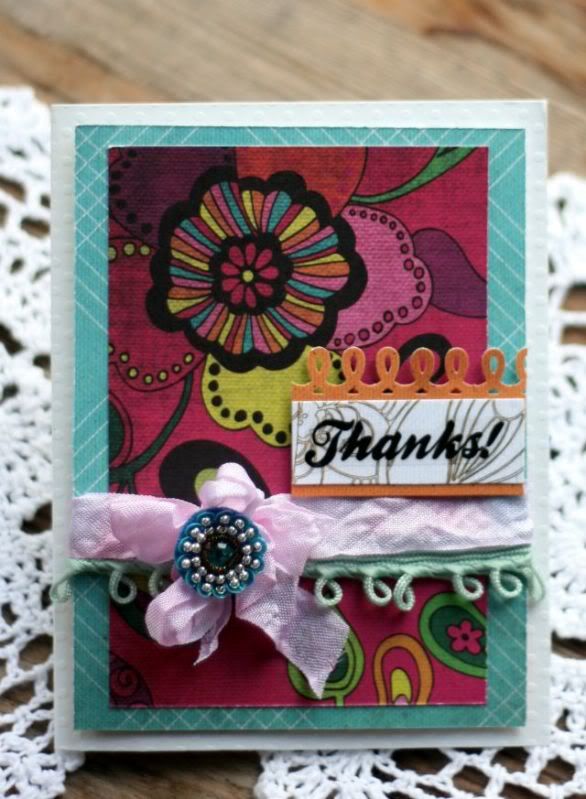 These two Thank you cards following are made up from scraps .
I think this is one line that I could use almost every scrap up
on cards and I never thought much of them at all when I saw the sneak peek for CHA !
I am thinking that I might buy another round of this line to make layouts now .
I never got a chance to make a layout yet , I just can't stop making cards for now .;)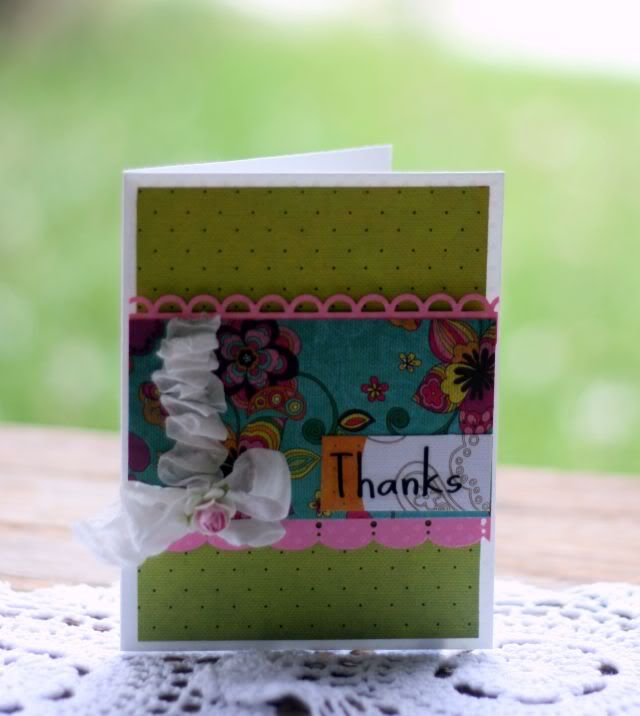 Inspite of its rather Bollywood inspired name for this line ,
I certainly wasn't thinking Indian influenced at all.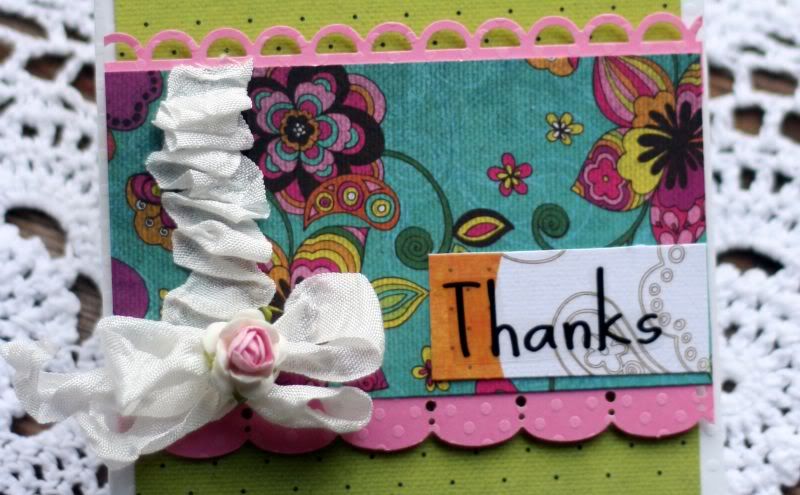 Just very happy colors for me & great floral & swirl patterns.