our Monday evening !
Long awaited by my kids for the vuvuzela
& all the sweeties !!!
Fortunately none of my neighbours complained
about any additional noise coming from our home that evening
as the kids took turns to blast away . lol .
Alas , World Cup is a rather distant memory for us here ,
as Singapore hosts the inaugural Youth Olympics, underway now until Aug 26th !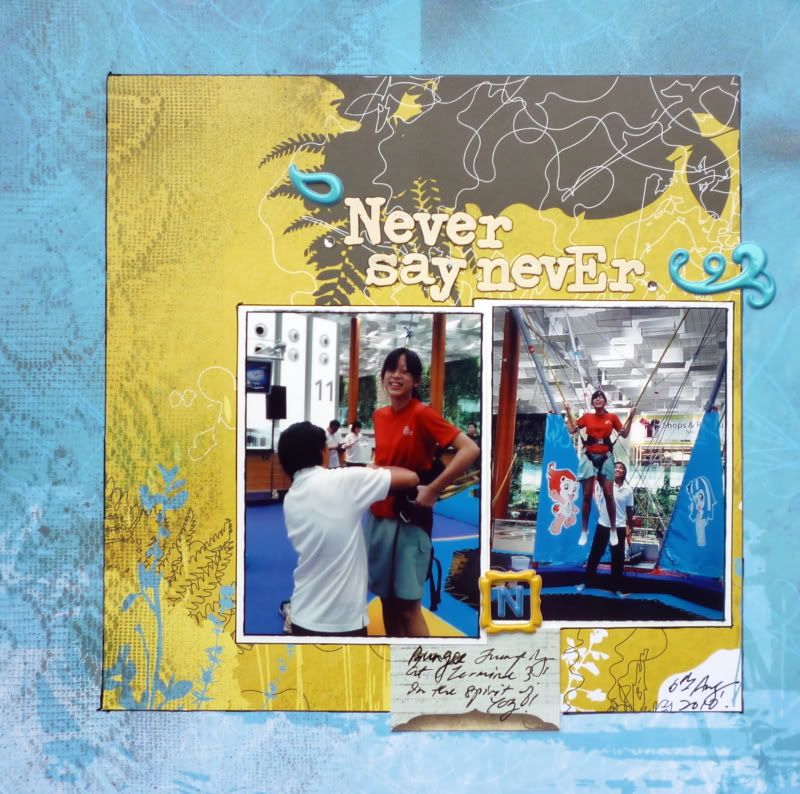 Here's a layout I created ,acknowledging the YOG spirit .
Inspired by the Color Room Palette #19.
Pics taken at one of our airport terminals -
there's lots of activities around our island celebrating the YOG ,
including this mini bungee jump .
Helen
included some of her own crochet flowers in her World Cup RAK
& I put quickly put some to work here :
Thanks much , hun !!!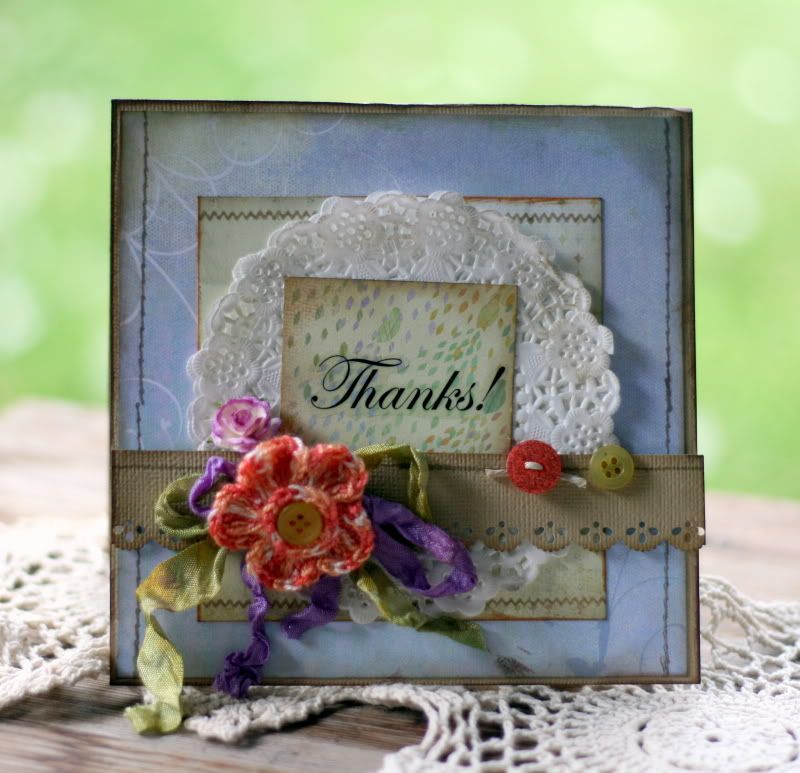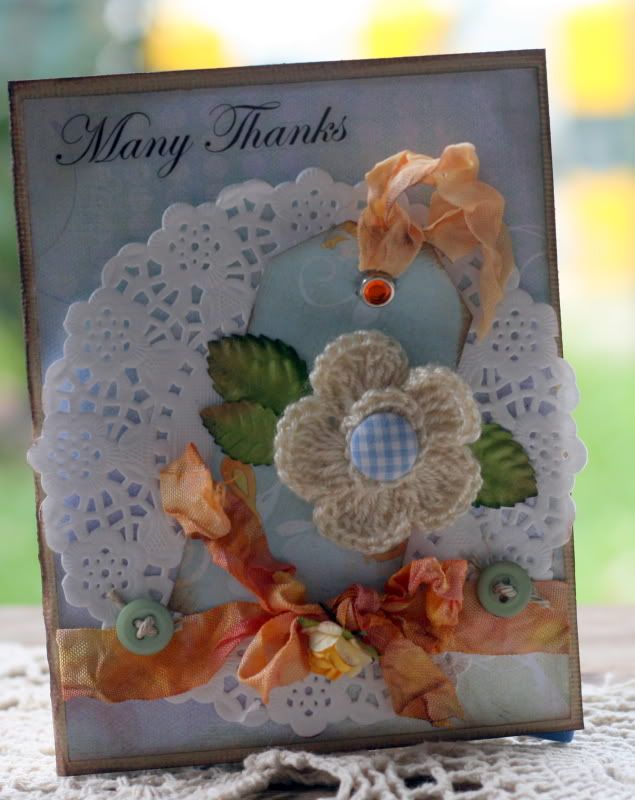 really sweet these flowers are !
almost makes me want to take up crochet now ! ;)