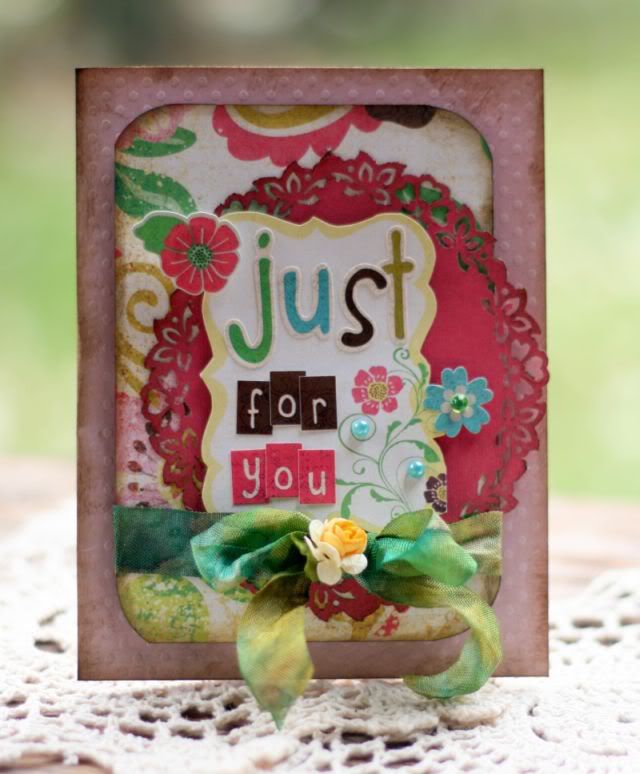 Since we are lucky enough to get ahold of their papers here -
way ahead of all the other brands from CHA Summer...
I had to try some out ! ;)
Card design was inspired by Card Sketch #50, Inspired Blueprints.
A rather pretty color palette here in this line
which can easily suit a number of themes to scrap with .
can i say I highly recommend misting through a fine screen material -
I am thinking big pieces of lace,
even my laundry bag -
anything with fine screen ... lol ...
the texture is just wonderful & effortless .
I have used the Fall Glimmer Mist colors here -
Apple & Dragonfly with some Vanilla Breeze .
very versatile colors indeed !
& no, we needn't use them for a seasonal purpose at all .;)
Layout design inspired by a Liz Qualman sketch .