What to do with the many scalloped circle die cuts that we have ?
There was a time I intentionally bought a whole bunch by My Little Shoebox
and had ideas of cutting them up but never did .
So this is my first go doing it !
I used a sequence of my DD & friends
on their first time out kite flying together
at a rather iconic landmark in our city.
We have such a panaromic view of our new city skyline here.
I'm still in the mood to mix up the brands these days -
MME So Sophie's pps , Crate Paper ,
Pebble's Inc Treehouse ,
Basic Grey Basics journaling tag,
Prima rosebuds
glittered chipboard pieces,
Cosmo Cricket's Turquoise Tiny Type alphas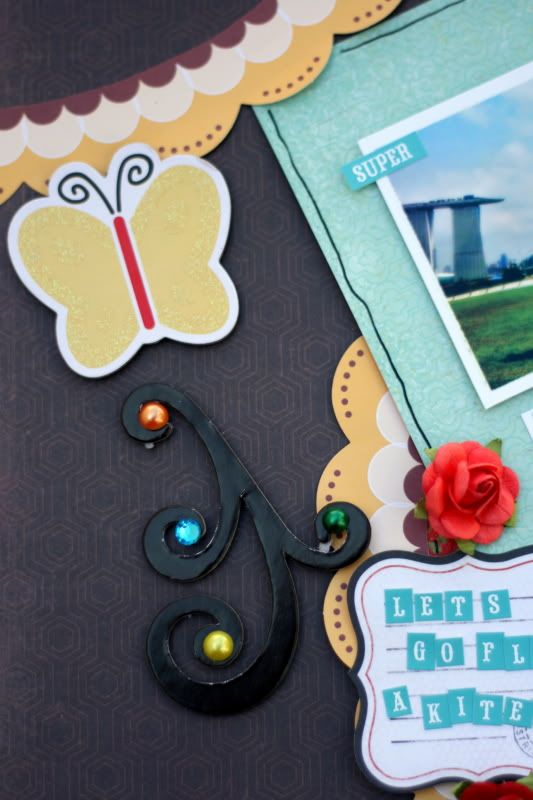 Do join in the fun & play along for a prize
using any of the June sketches.
the more sketches used, the more chances to win

.
So be sure to link up each sketch used from the current month.