what do you think ? ashe blonde ?
will highly approve of this hairstyle ! ;)
Just kidding ! It's simply the backlight effect on
DD's not completely jet black hair -
she does always have a lot of brown in her hair since young .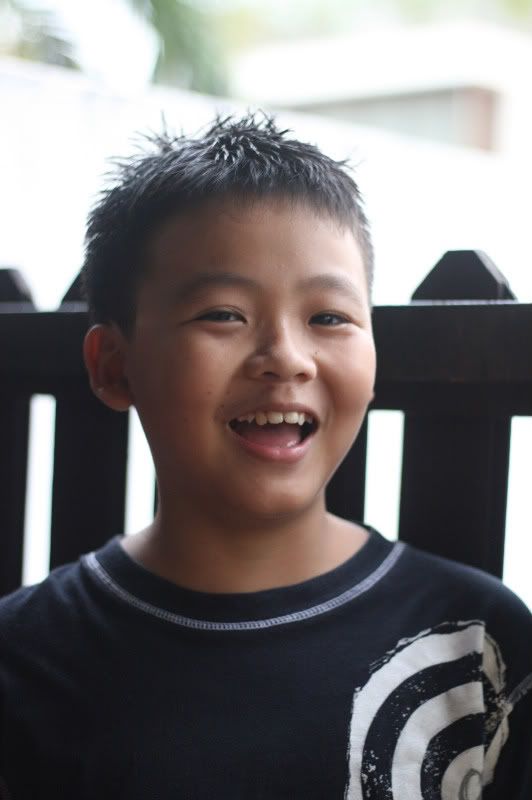 Now DS has pretty much black hair . No doubt about it !
You betcha most peeps don't think they are sibs when they're seen together ! lol
Too happy to have some new hairdo captures
of the kidlets before they start school again next week !
Pics shot on AV mode using the nifty thrifty 50/1.8 mm lens
on aperture wide open . ;)
& here's a layout to celebrate a new 'do -
layout design inspired by a sketch by Julie Bonner.
DD gets mistaken to be a Japanese alot !
(Some people think I'm Japanese looking too - not sure why at all ?!! )
although amongst younger people they think she's Korean
( lots of young people here these days love Korean pop music, dramas
& they also learn the language - used to be that way with all things Japanese )