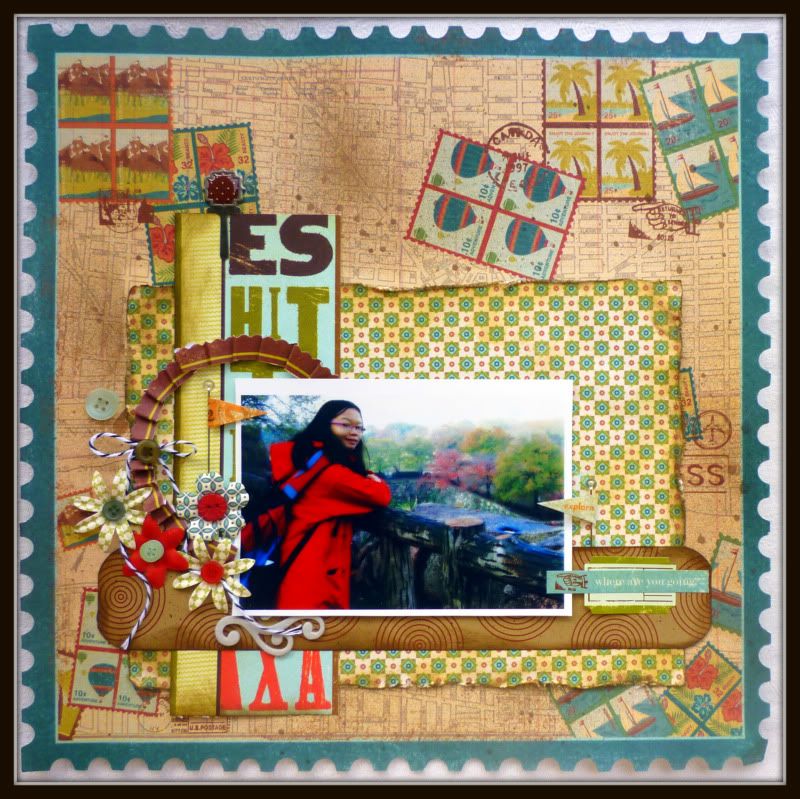 Our friend , Gen, here enjoying the late autumn scene in Tokyo last year.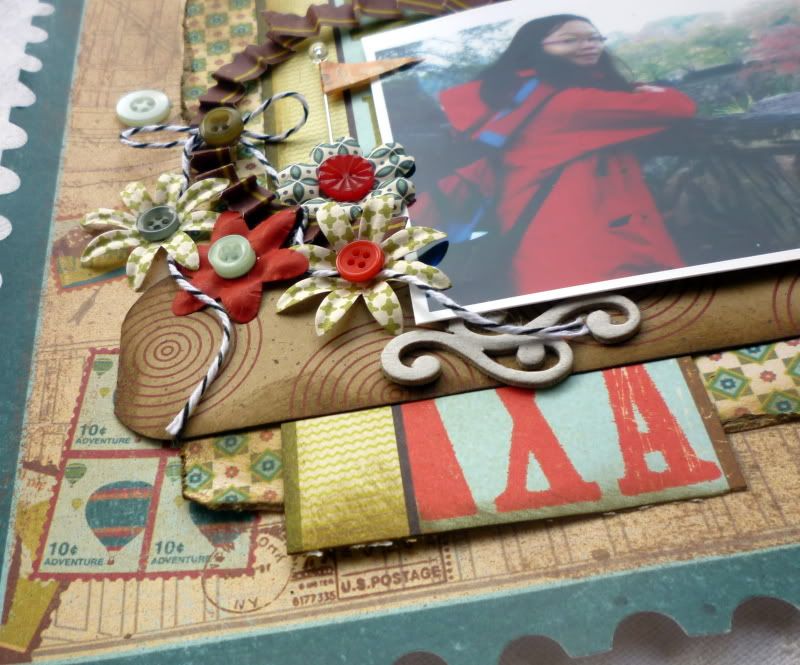 I used a mix of new MM Panaroma pps with last year's Great Escape
& older Passport embellies .
These papers together with the pic simply called out to be inked & distressed.
& I couldnt resist misting on the background to add more depth of color.
Layout design inspired by Sketch #129 , Sketch Inspiration .