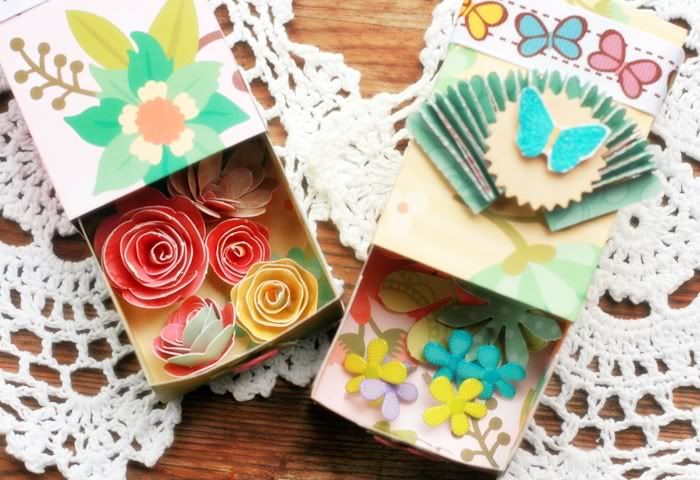 A quick little project to share today ,
made easy only because it is an Accucut die cut ,
all thanks to a generous crafty friend -
Flora Tan
-
she let me cut up a storm for a coupla hours earlier this week .
( Do check out her
blog
which is still work in progress - it will be filled
with great , practical tips for crafters online .)
Also got to try out Tim Holtz's rosette die - I've used one here -
not completely folded out 'cos the box isn't very big.
These boxes are quite deep and great for storing my MLSB Rolled flowers.
and Butterfly ribbon in Fall colors.
I don't always notice singing birds around my bouganvillea but that evening
as I was taking pics of my matchboxes here ,
I couldnt help noticing them for the first time
and tried snapping at them ( with the DSLR only ! ;)
I have no idea what kind of birds these are -
if anyone would tell me I'd be happy to find out ! lol .