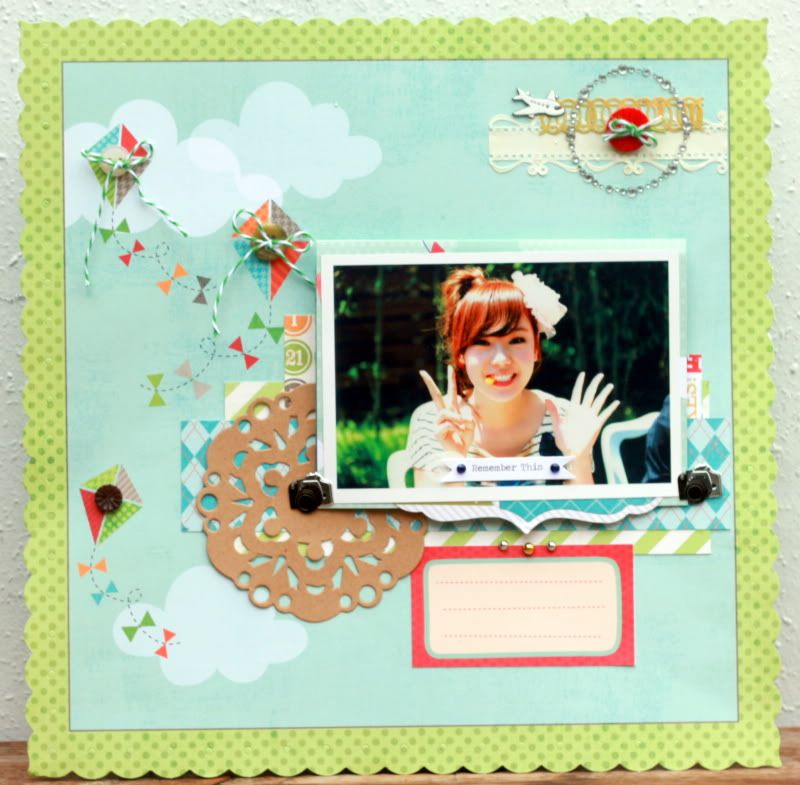 I was asked by DD to create a 12x12 size card for a 16 year old schoolmate( a boy ! ) who's just crazy about this K pop singer , Izzy !
So looking at the pics I was forwarded I created a little accordion card within the layout .
Leaving lots of white space so that his classmates can doodle in their birthday greetings .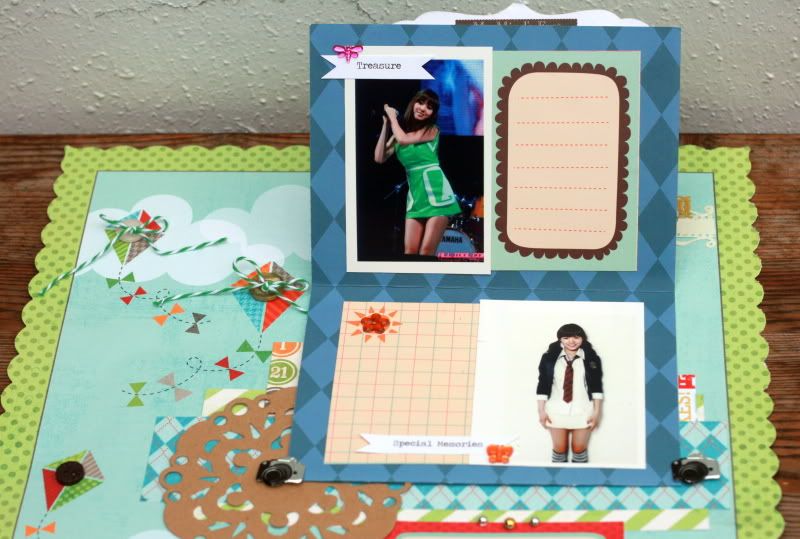 Green was also a requirement on the layout
and I went with some MME Lime Twist for the base of the design.
The accordion album uses paper and journalling spots from the new MLSB Playtime Up in the Sky
which has a matching kites & clouds background.
Also features a new product by Chelley Bean Designs - the white typed journalling strips.
Other supplies : Eyelet's Outlet's brads - to hold close the accordion - camera , airplane.
Baker's twine, metal bling, MM buttons, Stickles, Basic Grey bling and doily ribbon.