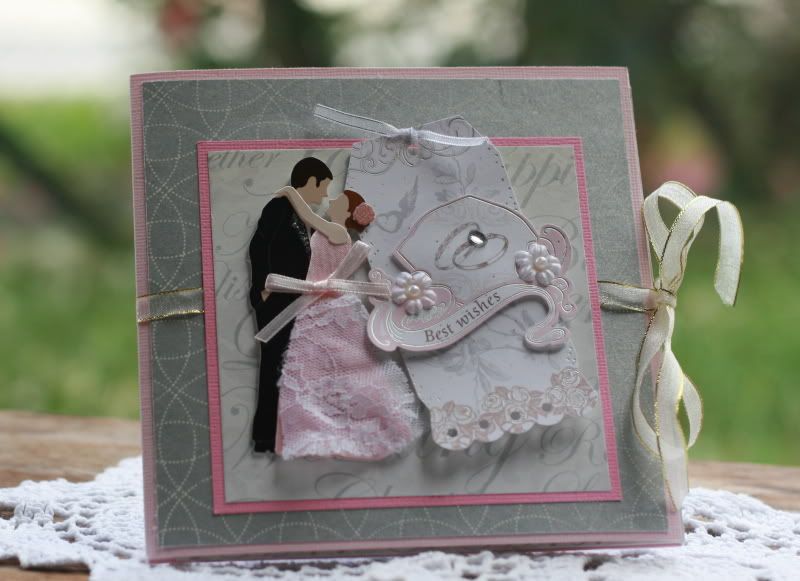 Once in a while I get a request to make a Wedding Congratulations card.
This time there was also a requirement for a pocket somewhere.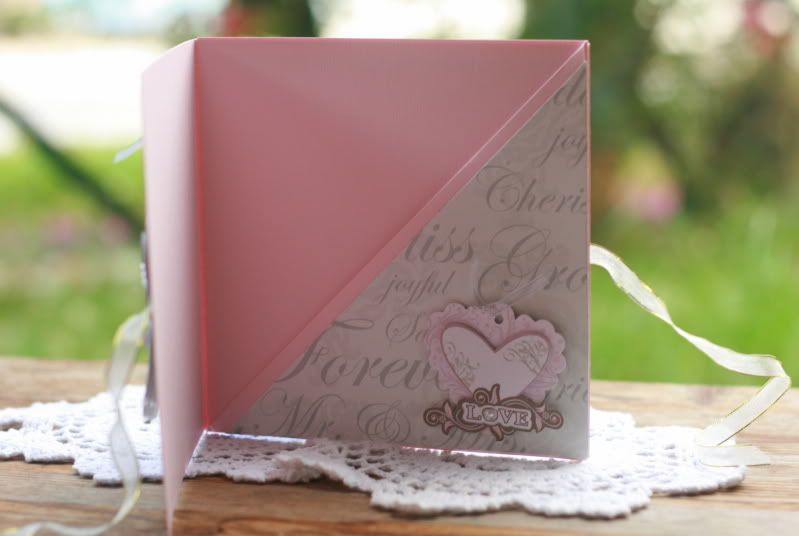 Which is not a difficult thing to do, you simply fold down on a corner . ;)
Papers I used are from the Making Memories' Wedding pps.