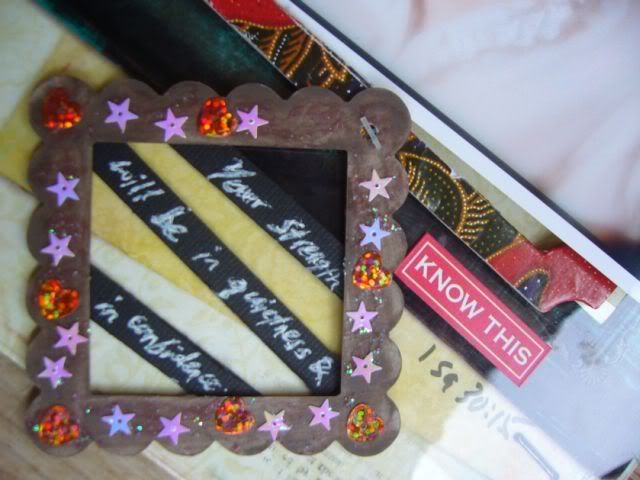 I think I used a record number of chipboard pieces this week for
Scrapping Outback's
Lesson 4 of their Chipboard School ! at least 8 pieces ! woohoo ! I even learnt to repurpose or alter chipboard tags if their colours or prints do not suit the layout after 4 wks' of lessons ! Ok, so no more running out to the LSS to BUY chipboard for now ! ;-)
I didn't like the choice of sequins for the chipboard frame for the journaling ( & they were all I had ) but didn't want to waste time looking for the sequins I thought I have !
( so much for organising my craft cupboard well ! )
Of course I had to use the ATB paper tagger to attached the various CB tags to the PP topsider bracket chipboard piece so that they could swing !