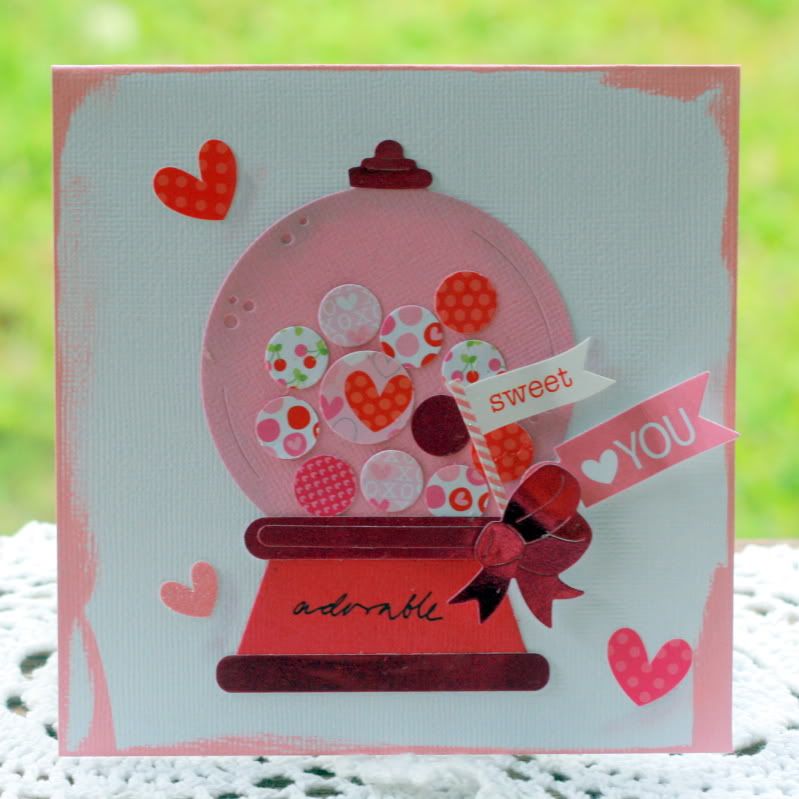 With Christmas behind us, I'm so ready for the next holiday -
Valentine's Day !
I knew the Cottage Cutz Snow Globe die would be perfect for this holiday going
with the sweet theme.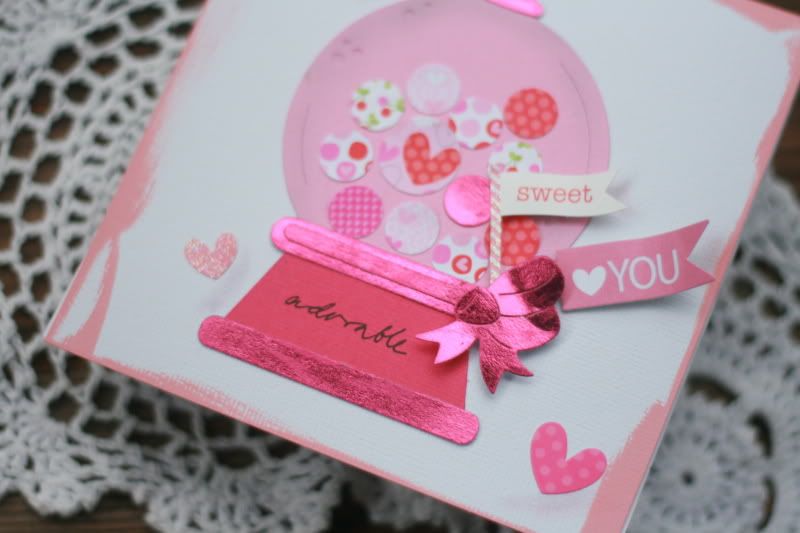 And so using fun Valentine's Day colors , metallic foil , cardstock and Doodlebug's patterned paper
this gumball machine turned out exactly the way I wanted it .
Have a great crafty week ahead and remember to always look at your holiday dies
and consider another way to use them ! ;)