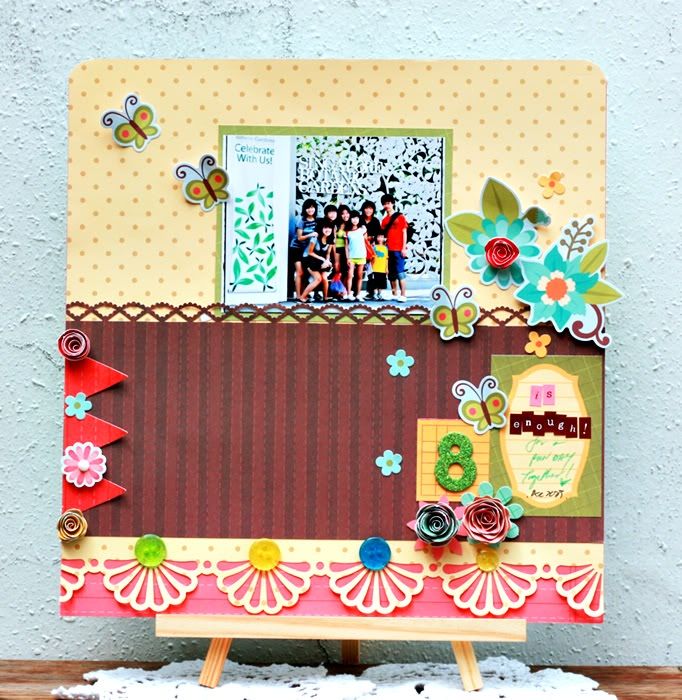 Lest I forget that I know how to create layouts -
2 garden inspired layouts to share today ,
using the My Little Shoebox Enchanted Garden line.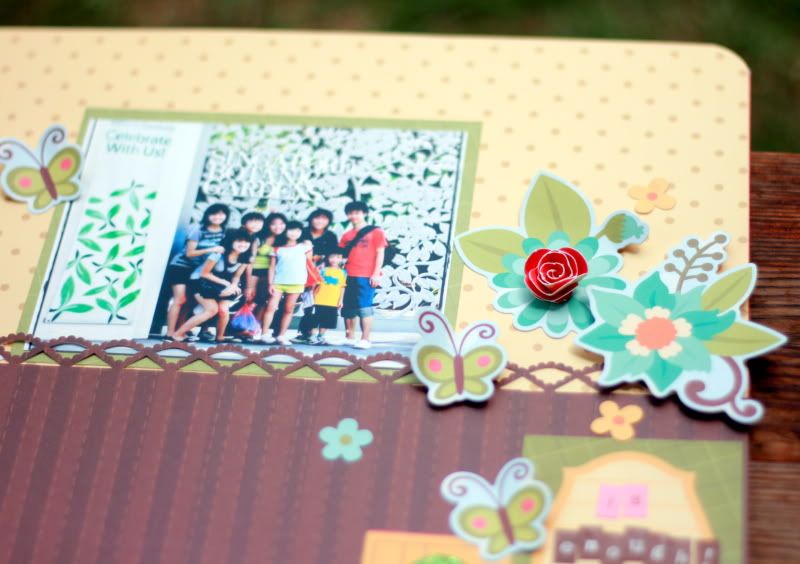 It was definitely a lot about banners and rolled up flowers last year .
I spy the Chevron trend may not let up just yet
( although I haven't tried that one yet- perhaps I will venture with a black & white Chevron french manicure - but not in my papercrafting yet ) .
Otherwise I'm not sure if there's a particularly new trend yet for 2012.
Seems to be a continuation of the past trends still to me .