It's been too long since I indulged in some creative and crafty retail therapy .
So I just had to do it today !
I am even sharing cards made from new arrival purchases today. woot !
Happy Day !
It's my first time buying Martha Stewarts' paper pads of any kind -
and since I am in the mood to make as many V Day cards as I humanly can today.
I just had to take a pad home . ;)
It helped that we're getting a better than usual discount too.
Patterned papers on this card are all new Glitz Design Pretty in Pink( 6x6 pad)
Sentiment - MAMBI glitter sticker
Dimensional stickers - Martha Stewart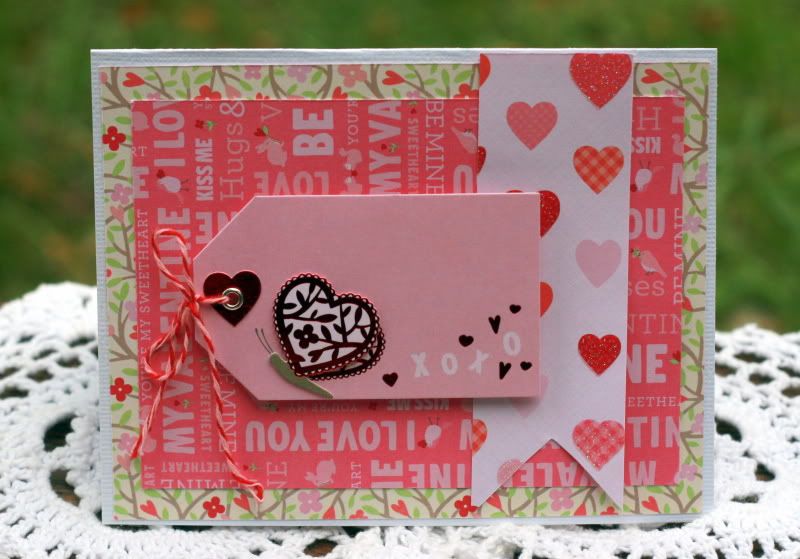 Everything on this card ( save CS - which is AC)
is from the MS Enchanted Woodlands range.;)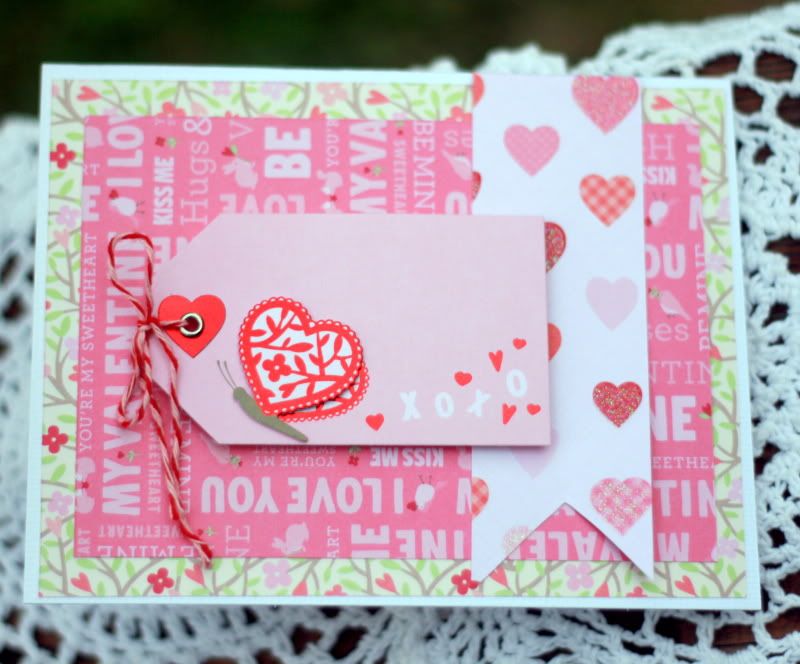 This is such a value for money paper pad - it also includes glitter and metallic papers . The details on the patterned paper are fab too .
Stamp sentiment - Pebbles Inc With Love
Felt hearts - Martha Stewart's
Banner diecut- K&CO