just waiting for inspiration to strike .
But when in doubt , just do it i say !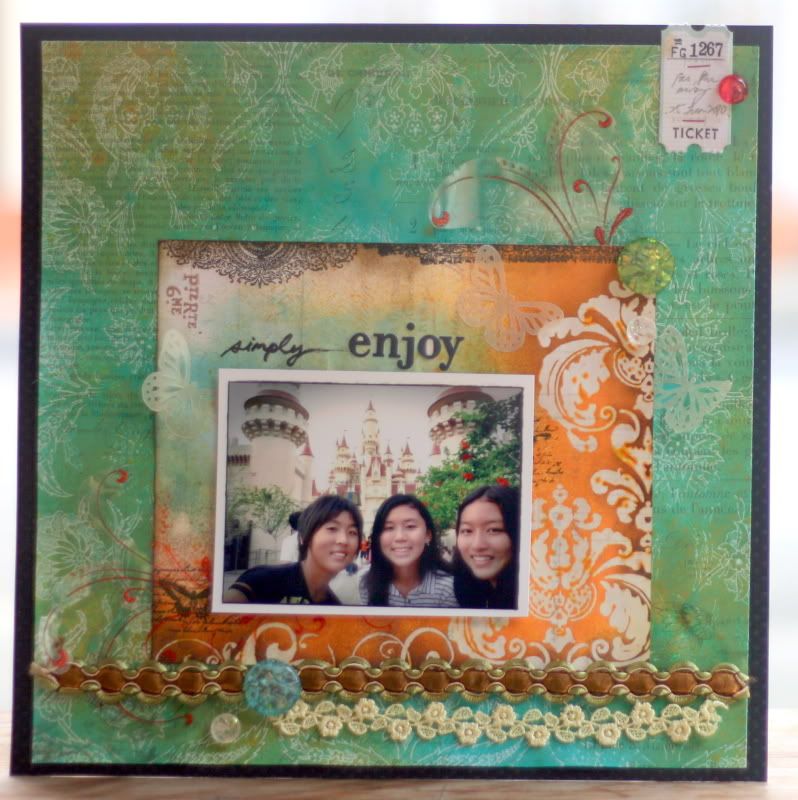 The problem with a "blank canvas" so to speak with these House of 3 designed papers
is what mediums, colors etc to use on them - or to even use them as is .
I used my photo here as my guide
and decided to take the plunge
with my newfound
Luminarte
radiant rain shimmering mists -
since I only have 3 of them .
For the background pp - Fancy Filigree , I used Teal Zircon as the main color
with some Butternut around the sides.
The smaller pp ( Divine Damask ) a top that background paper was misted with Ginger Peach .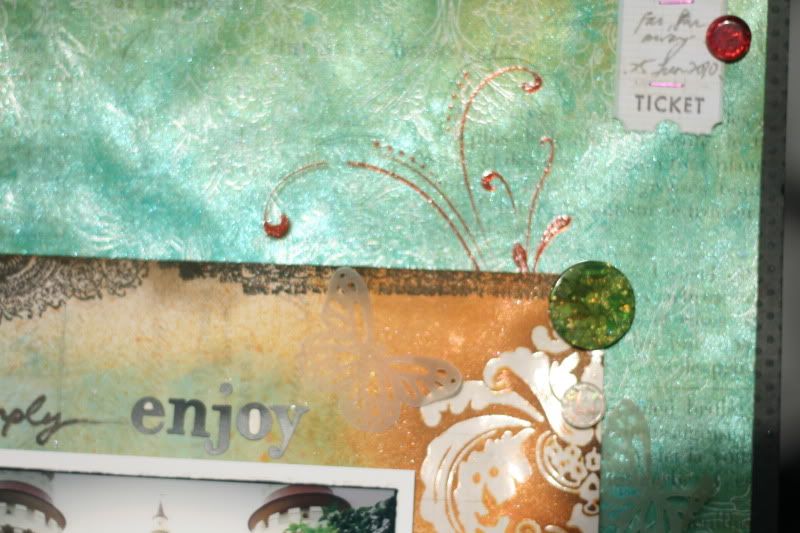 The colors are simply vivid & truly shimmery , if I can convince you with this pic ! lol .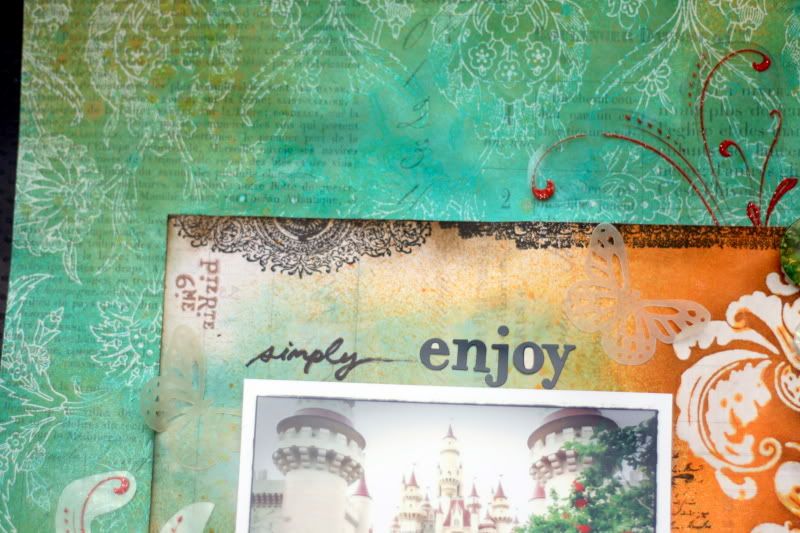 Some fun new techniques I tried out here - stamping along the border of my pp with the Parisian Anthology
clear stamp set
. Can I just say this is such an affordable stamp set - you can combine images in unlimited ways & probably not tire of it - & I thought it was such a small set at first !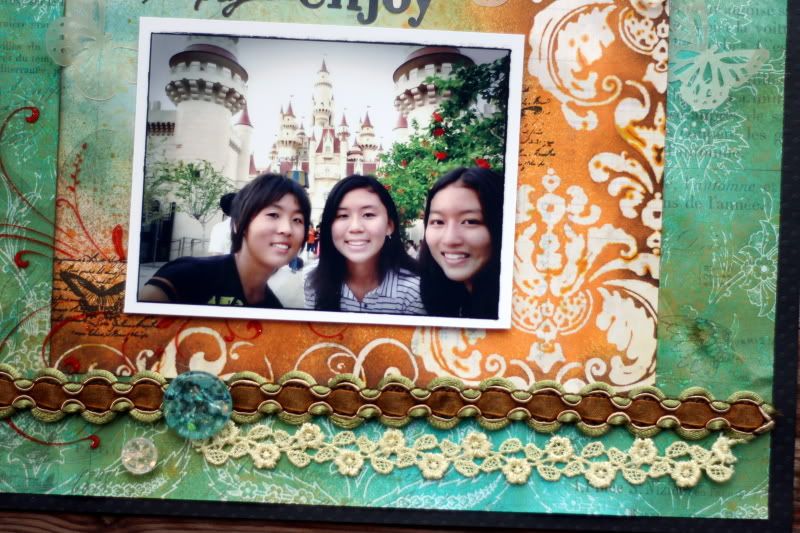 I also combined misting with inking with distress inks on the Divine Damask paper here -
using Walnut Stain around the edges
and Broken China ( misted with water after inking ) in the title area .
I didn't know how my "blank canvas" would turn out at the start
& that's certainly a great part of the fun of using this line for me .
My Pink Paislee Sweetness collection pack,
(thanks to
Scrapoholics
- I didn't think I would get any bit of this line readily in tiny Singapore .;)
was dropped at my doorstep
while I was out at the LSS this morn -
no new papers that I wanted to get today - so I just might cut into that next ! ;)
Other supplies : Parisian Anthology Tickets ,
Fancy Pants Glitter Cut ,
Webster's Pages Sparklers & trims,alphas,
MS Monarch butterfly with vellum