If you are looking for some cardmaking inspiration on this special holiday ,
make sure you check out some other blogs on the "World Blog Tour".
You can see them

HERE.
(Click on "Mr. Linky" and you will see the list of blogs)
Look out for lots of challenges hosted all over the web too !
I'm taking the opportunity to start making Christmas cards
with some of the latest Christmas releases this year .
For now, I have a Crate Paper Restoration card to share :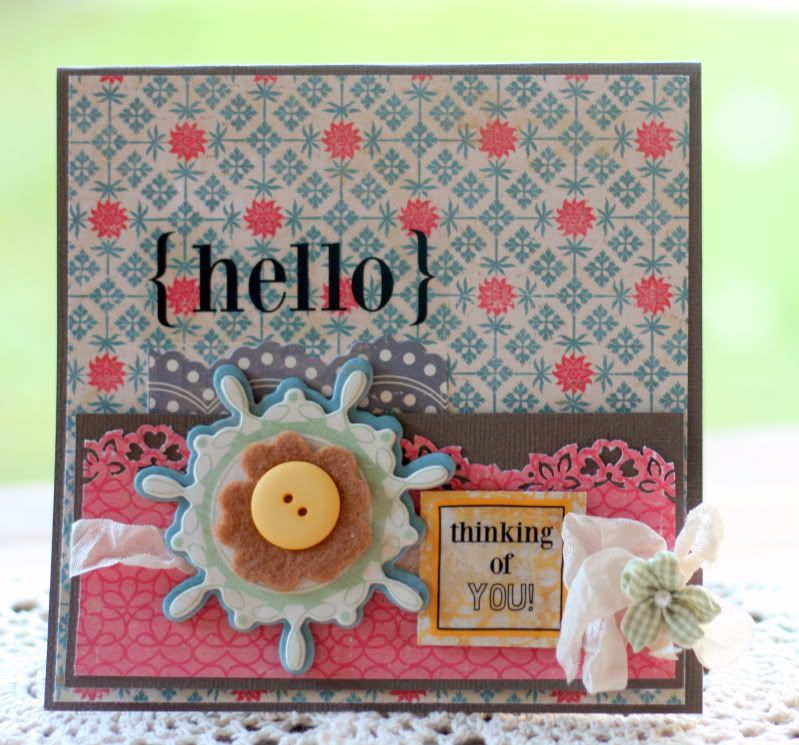 Bazzill CC, CP restoration pps , chipboard & border sticker,
SRM Stickers -
Quick Cards - Hello
Have a great time craftng away ! ;)