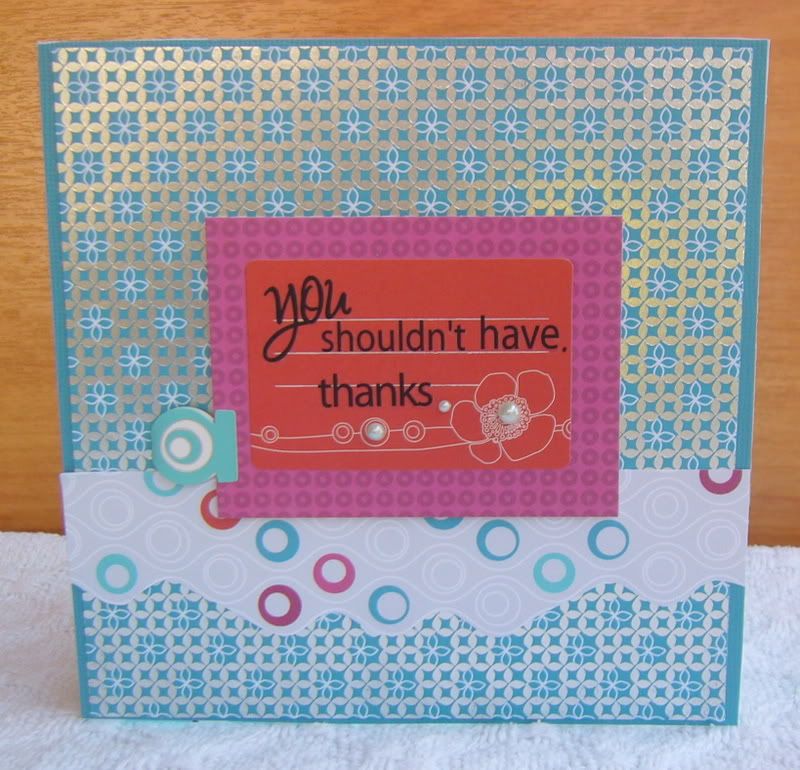 Just got hold of the SEI Poppy collection - the most sophisticated line from SEI todate to me - features lots of matt silver foiling .
This sketch was great for cutting into it ! lol
I also got hold of the Heather Bailey FreshCut - touted as "Part of the premiere scrapbooking collection from the fabric world's brightest new star!"
Lots of bright yellow , fushchia & limegreen in this line.
Nothing like some new products to love !