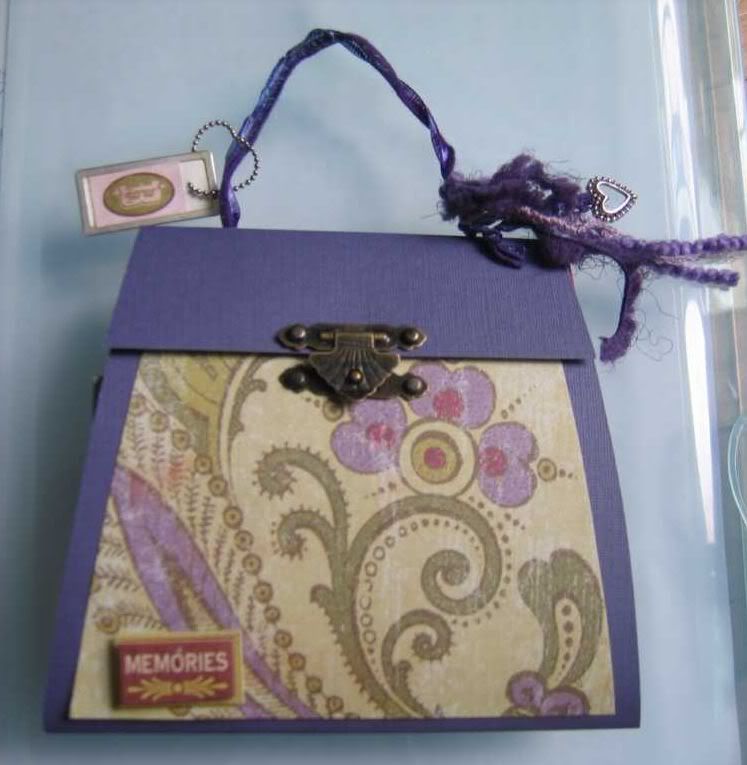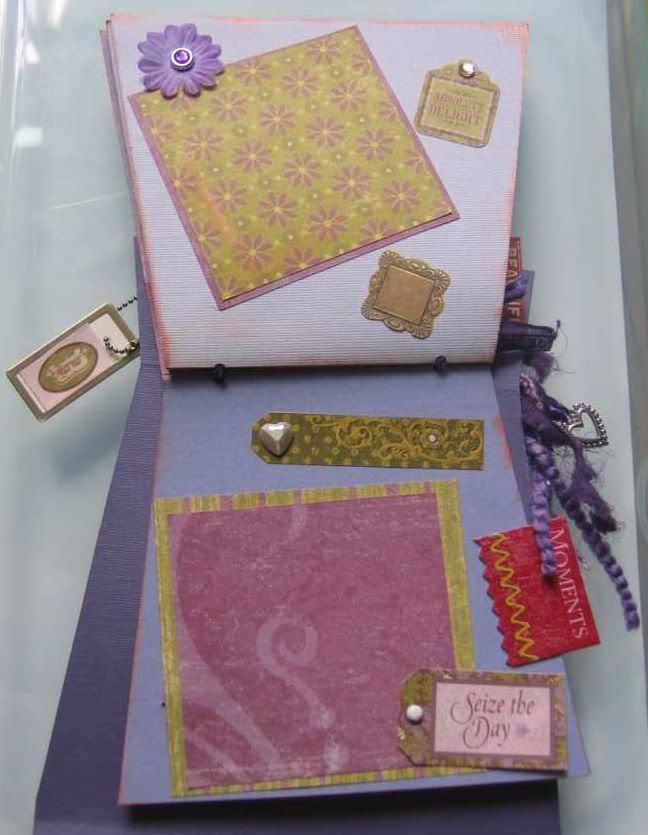 purse cover - featuring an oriental style latch as the handbag clasp
Given my papercrafting background , here is the type of project I thought I can easily apply to - doing little albums with customised themes & great for gift giving !
Here's one of my very first attempts projects : using at that time - freshly hot off the press - the entire K-ology range of products ! I was so taken by this new range of chic papers - i was never a shabby chic fan - but this kinda vintage chic I can relate to - & came up with these !
Tried to use a variety of flower types in this project, including fabric ones & have to say that Prima Marketing still comes up with the best kind of flowers for ANY kind of projects ! Hats off to them anytime !
TREND WATCH : look out for all kinds of trapezoid scrapbook albums in purse / handbag shapes by some major brands to be unveiled in the next few mths .I just cant recall some that I've seen pic s of - perhaps Creative Imaginations is one .